Different degrees – Here's an overview
After graduating from high school, young people must decide which educational path to follow. For those who qualify for a degree program, there are various fields of study open to them. In principle, a Bachelor's degree comes before a Master's degree at a university or college. The Bachelor offers three different degrees in Germany, and those who prefer to study abroad must inquire about the available degrees before applying.
Bachelor of Arts
A Bachelor of Arts degree is awarded to graduates who study subjects in the humanities, for example. Literature, languages, history, and also social sciences are listed in this category. For graduates with a German Abitur, all courses of study are accessible, but not for specialized baccalaureates; they must have already taken one of the subjects at the specialized secondary school and must prove a certain grade point average in it. Some universities, however, take less account of the subject previously taken and the grade point average than of the aptitude test.
Bachelor of Business
Students who want to work in the financial sector need a Bachelor of Business degree. This also applies to the fields of economics, business administration (sometimes also assigned to Bachelor of Arts) and banking. Jobs are possible in business enterprises, the financial sector, but a political career is also possible at any time. Especially state governments prefer more and more specialists for the ministries and not only people with a degree in politics, who occupy the offices in the ministries via the party system.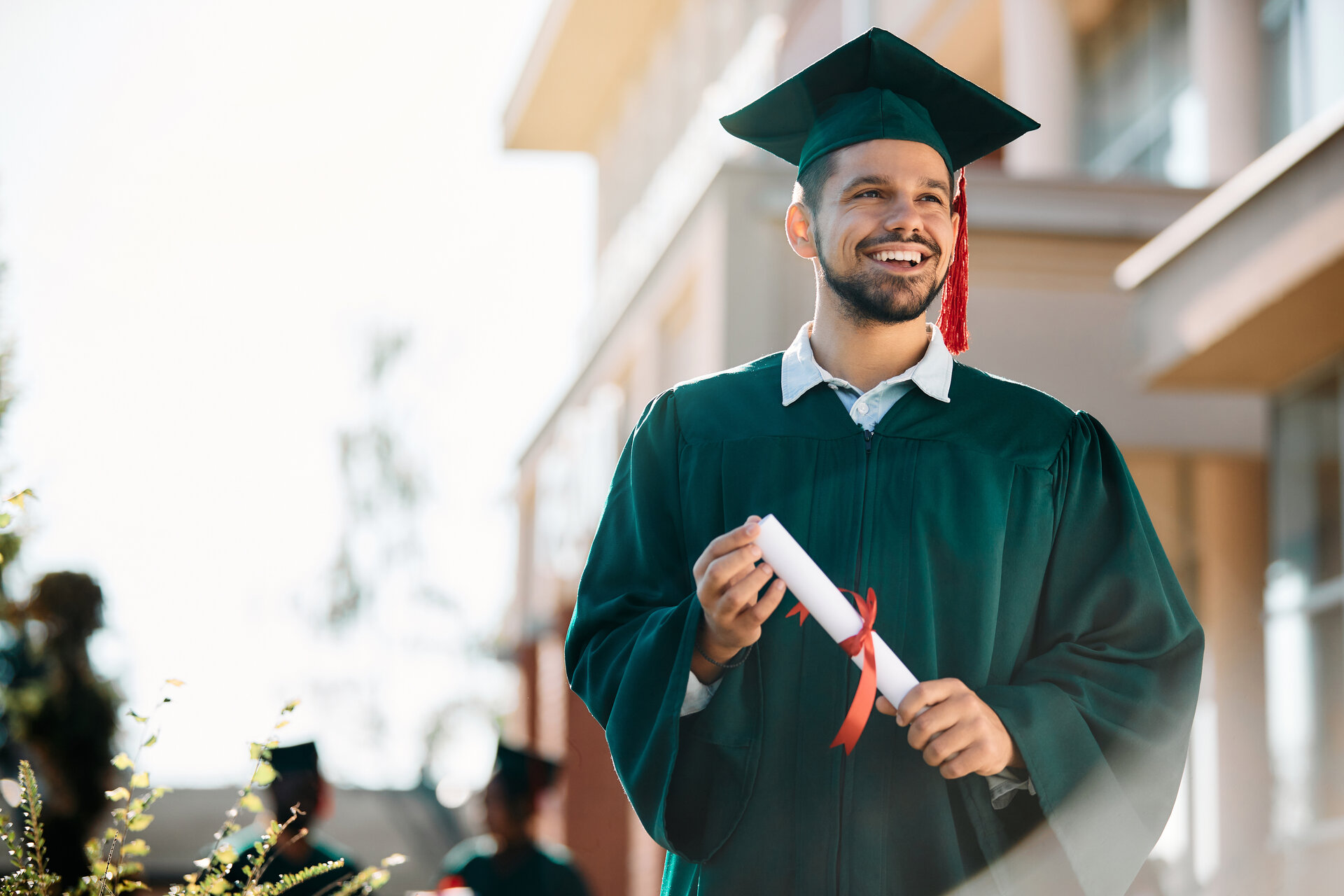 Bachelor of Science
Mathematics, physics, medicine, biology and many other subjects can be studied by people who wish to obtain a Bachelor of Science degree. Postgraduate studies are available for all degrees, usually ending with a Master's degree. A Master's degree  is not a mandatory requirement for a professional career. However, it is considered an entry requirement for doctoral degrees and professorships in many fields.
Master
After completing the Bachelor's degree, it is now up to the graduates to decide whether they want to start their professional career directly or first complete their Master's degree. If the Master's degree is pursued, such as a Master in management, re-enrollment at a university or college is necessary.
For a Master's degree, students oftentimes change universities. Furthermore, professors at universities and colleges recommend at least one semester of study abroad. Master's programs are available at various universities abroad, and they usually require foreign students to demonstrate English at the C1 level. Preference is given to those who also speak the national language of the host country during the study period. The level should be proven to be B2.
Tip: In some countries, such as Finland, studying is free of charge. Here, the application procedure should be completed early in order to secure one of the coveted places. Finland offers one of the best educational systems worldwide. However, the educational institutions require that students to manage their daily lives independently and earn a living through an additional job.
Source:
fotoinfot – stock.adobe.com // Drazen – stock.adobe.com